A step by step description of the move process…

Move Planning and Move Management Oversight

This is what makes our service top notch!  We take all the guess work out of your move
and orchestrate a plan to allow you to have a stress free transition into your new
home. 
Utility Disconnect Service
Change of Address & Forwarding Address Notification
Automobile Moving
Cleaning Service
Home Staging and Sales Preparation
Storage of Household Goods
Customized Floor Plans 
We will draw up a floor plan of your new residence which will enable us to determine which items we will pack for your move. With the floor plan, you can see how all of your prized possessions will fit into your new home. The pre-designed floor plan makes your move flow smoothly.
Sorting & Categorizing 
The Dragon Design, LLC Team will work with you one-on-one to organize each room in your home and help categorize your belongings. Maybe you'd like your son to have your Hummel collection or your daughter to have your doll from Paris…whatever it is, we'll make sure nothing is left behind and all your requests are honored.  We will then disperse all remaining items via charities, auction services and on-line sales companies, per your request.
Home Staging 
Dragon Design, LLC can help you get your home prepared for sale in record time, so you can ensure you receive top dollar and solicit a quick sale.  Please visit the section on our website dedicated to Home Staging!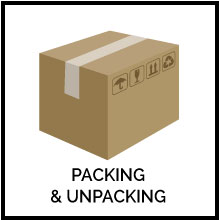 Packing & Unpacking
We will handle your belongings with the as if they were our own. Dragon Design, LLC can pack you home quickly. Everything will be labeled and coordinated based on its new location in your new home. The movers will be lined up and upon arrival, if it's a more local move, Dragon Design, LLC can unpack your new belongings too! If we are not able to unpack you, we can find a CRTS (link to www.moveseniors.com) or NASMM (link to www.nasmm.com) member near you, who has been trained just as we have.  They will aid in finishing your move!
Settling in to Your New Home
Dragon Design, LLC understands how important it is to feel settled as quickly as possible.  Between all team members involved with Dragon Design, LLC we have moved, ourselves, over 25 times in a 10 year time span.  Our goal is to have you settled in no time, so you begin the fun part.…the decorating process!
Design & DecorationThe price is 4255, source. Smoking weed recreationally is illegal to some companies, and they do test you for drugs every other month, so if you have used CBD, THC, or any other cannabinoid, it will show up on your drug test. While it may seem like the ideal option to go ask someone for their urine, we have a saner option for you to opt for – try synthetic urine kits. Now, we get it; it seems disgusting, gross, and every other synonym in the dictionary. But when your career is on the line, handling a little fake pee is worth it to keep your job. If you're still averse to the option, let us remind you that you can still fail the test with a 'clean' sample of another person's urine, while this may not be the most foolproof method if done right, synthetic urine is a clear-cut way out of a drug test. Keep reading because we've reviewed the 5 best synthetic urine that can help you pass your drug test, don't buy cheap fake urine. If you buy low-quality & cheap synthetic urine, you're not going to pass any test. Cheap and low-quality synthetics don't come with the necessary chemical components or the helpful gear that the better tests come with. Besides, you really don't want to be messing around with drug tests. To help you find the best synthetic urine in the market, we've come up with a comprehensive list of brands you'll have no problems with! Test Clear is a brand that has been around for a while. If you're looking for a trusted brand, this is it! What differentiates them from the average company is their two main claims: their first claim is that the product is actually dehydrated urine, so it cannot technically be considered a 'fake' or 'synthetic' product. The second claim is that the product has 'never failed in the history of the product'. With such bold claims, you can't help but give it a shot. When you do, you'll find that it is powdered synthetic urine. Here's what else you'll find in the kit: You get all the essentials (apart from distilled water) for a whole $49.95. While this falls on the cheaper end of the spectrum for synthetic urine, it's got a great reputation. It is essential to buy the kit directly from the site to avoid any scams floating around. (Yes, a disgusting pun was, in fact, intended there.ClearChoice clearly has a reputation for being a reliable and valid brand when it comes to synthetic urine, and for a good reason. While the Quick Look is a relatively new product, the Sub Solution was launched back in 2003, and is still a reliable source of synthetic urine today! The Quick Look is an upgraded version of this tried-and-tested synthetic urine. However, if you're a little hesitant, then this may not be the best for today's drug tests. However, the Sub Solution still remains an incredible option for educational purposes, research, and just a good old prank. As it is a lot cheaper than the Quick Look at $80, it can often pass as an alternative for the upgraded version. While all the other options are great, none of them offer a way to smuggle urine into a drug test. With the incognito belt from Clear Choice, you're all set to take the drug test with no fears. Here's what comes with an incognito belt:Once you've heated up the bladder bag and attached the belt to yourself in an undetectable manner, you'll find a tube that you can tie around the waist under your clothing. If you open the clip on the bladder bag, you'll release the urine into the cup. For this whole contraption, you're paying just $125!ClearChoice urine products were limited to Sub Solution before Quick Luck came around. With an improvement in drug tests, ClearChoice immediately jumped to create the best synthetic urine on the market and succeeded! The cost reflects the ease and effectiveness of the product.
Finally! You are all settled! Now it's time to decorate. Please visit our section on the various Design Services we can offer any of our clients!
 Estate Settlement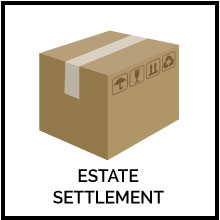 Unfortunately, there are times in our lives where we lose a loved one and are faced with settling their estate. Dragon Design, LLC can help the family coping with the loss.  We can help facilitate the following:
The Fair/Equitable Division of Non-Designated Items Belongings
Work in Conjunction with Probate to Provide Auction and Estate Sale Services
Work with Probate to Get the Home Staged and the Property Listed for Sale, (so it will settle quickly & sell for top dollar).
We will work with the Executor, Executrix or Administrator of the Will in conjunction with the Estate's Attorney to accomplish all of this in a timely, respectful manner.